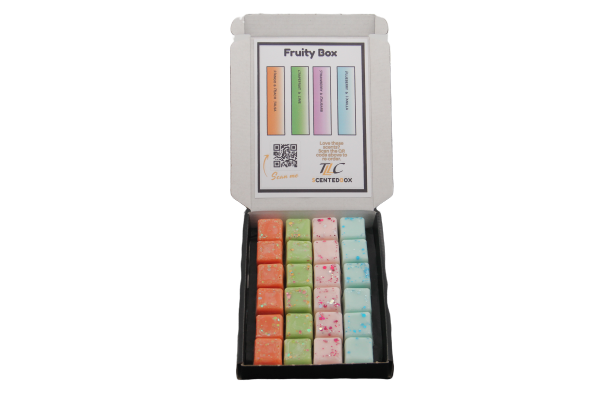 Each month you will receive your subscription box tailored to the fragrance you have chosen. Our boxes get shipped out on the 15th of each month so you need to be subscribed by the 7th of the month to receive that months box.
SCENTEDBOX is available in six different fragrance collections:
Clean & Fresh
Fruity
Floral
Perfume
Sweet Treats
Variety Pack 
& LIMITED EDITION CHRISTMAS BOX FOR DECEMBER
Frequently Asked Questions (FAQ's)
How often do I receive my box?
Our boxes get shipped out every month on the 15th of the month. so you will receive it monthly.
So we have different price plans which mean you can save money for the longer you sign up for. You will receive a 5% reduction for a 3 month subscription and up to a 10% reduction in price for a 12 month subscription.
What methods of pay do accept?
Currently we can only accept Debit & Credit Card payments, we cannot accept Paypal or any other Payment providers
How much do you charge for postage?
We have no hidden costs whatsoever and our Postage cost is included in the cost of the box.
How long does Delivery take?
We ship using Royal Mail 2nd Class so Delivery is usually between 3-5 business days.